Cab Fairings
Lund Racerback Cab Spoiler - Make your truck look like it's going 200 m.p.h. standing still! This racy spoiler attaches to the truck cab only, allowing for the use of most tonneau covers. Also makes an ideal light bar.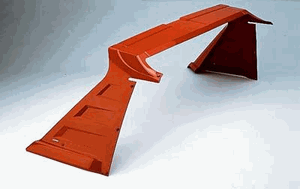 ---
Lund Fastback Cab Spoiler - Patented design extends the lines of the cab and acts as a sunshade. Solid fiberglass construction with easy to paint white gel-coat finish. Comes with built-in brake light.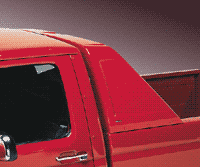 ---
Lund Lazerback Cab Spoiler - Shades the rear window and cab from the sun. Extended cab application includes side window covers. Installs with 3M adhesive tape. Designed to work with most soft tonneau covers.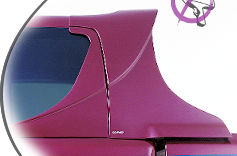 ---
Deflecta-Shield Nitrowing - Aerodynamic design dramatically enhances the profile of your vehicle. Solid fiberglass construction. One-piece design for quick and easy installation. Concealed mounting with special "snap cap" for a finished look. Comes with a paintable, white gel-coat finish.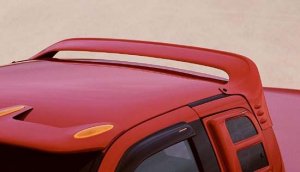 ---
Sport Tails - Sport Tails add a certain "flare" to the roof of your pickup. Available with or without a LED third brake light. These wings also look great on camper shells.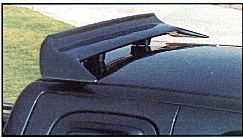 ---
Wingmaster TurboWing II - TurboWing II is made of polished stainless steel. Significantly reduces drag to increase fuel mileage. Provides smoother, more stable towing. Comes complete with fully adjustable polished aluminum bracketry.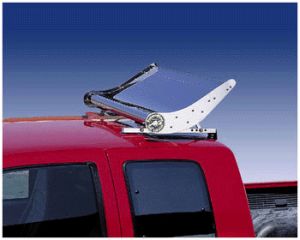 ---
Whale Tails - Aerodynamic lines are built into the sides with fiberglass for an aggressive, competition look. Mounts to bed of truck. Available lighted and non-lighted